Blogs are a critical component of any successful online strategy.  Why?  What do blogs really accomplish and why should all attorneys have a blogging strategy?  Let's go back to the starting point for a moment: What is your primary goal for any online activity?  I would hope that it is to lock in referrals and generate new paying clients.  To make it rain.  How does a blog support those goals?
The primary benefit of blogging from the perspective of our target clients is that it positions one as an expert, a thought leader in respective practice area(s).  While this is important, the technical benefits of an effective blog strategy to our online efforts are mission critical.  If you want to show up organically in search engine results a blog is one of your most effective tools.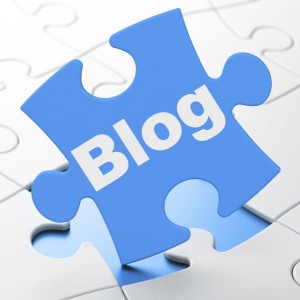 Blogs should be written from scratch and therefore contribute fresh, original and relevant content to the overall credit of the underlying site. From Google's perspective they show that we are alive and breathing, and actively engaging the market.  Blogs should increase the search engine's perception of your value as a source of information, thereby increasing the power with which you compete within organic search results.  Blogging accomplishes many good SEO and practical objectives including:
Fresh, Optimized Content
Targeted Local Signals
Enrichment of Keyword Density and Diversity
Expanded Opportunity for Appearance within Search Engine Result Pages
Authorship Validation
Audience Expansion
Integration Into Social Media Platforms
Blogs provide deep (not long or exhaustive, deep!) insight into specific issues for our readers (target clients).  If they are simply regurgitations about news events you are missing the mark.  A well written blog begins with two or three keywords and one geographical target.  We are attempting to expand the quality of what we are offering to Google, Yahoo! and Bing (and the other search engines) at a more granular level.  The blog's title should use the keyword(s) and geographical reference and be designed to capture a reader's attention.  Here is the critical point:
The blog is all about the reader.
It should be written from their point of view and entirely focused on providing information to help them with the specific issue at hand (keyword) in their local area (geographic reference).  Think short – 2 to 3 paragraphs and 250 to 450 words.  Less can be more!  This goes against the vast amount of "noise" promulgated by the "experts", but this proven strategy works for dozens of legal clients across multiple geographies (and various ranges of competitive online space).